返回
The 5th anniversary celebration of H-Chip Technology Group
Recently, the fifth annual celebration of Tianjin H-Chip Technology Group Co., Ltd. was held in Sino-Singapore Tianjin Eco-City. Guests and friends from all sectors of society gathered together to witness the anniversary event.
At the beginning of the meeting, Di Qu, the founder, chairman and CEO of H-Chip, expressed his heartfelt thanks to all the guests who have been caring and supporting the development of the company and to the employees who have worked hard and contributed to the company. He also introduced the achievements and development status of the company in the past five years. He said that standing on the new starting point of the 5th anniversary, the company will shoulder greater mission and responsibility, and make continuous efforts to "become the world's leading optoelectronic chip industry group"!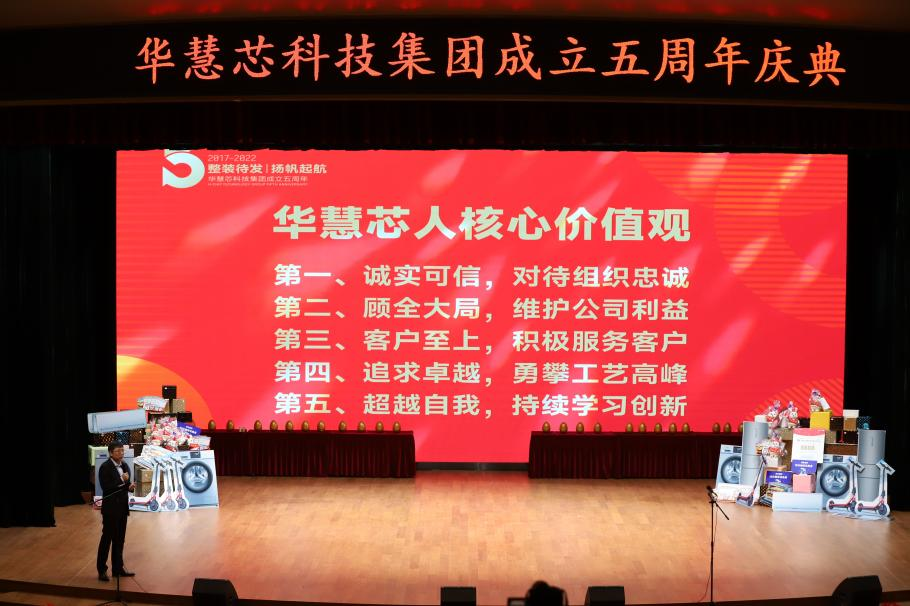 Professor Yidong Huang, founder and chief scientist of H-Chip Technology Group, and Professor Yu Wang, director of the Department of Electronic Engineering, Tsinghua University, sent their best wishes for the smooth holding of the annual meeting through video. They gave full recognition to the achievements of the company in the past five years, and pointed out that in the future, H-Chip will hit higher targets at a faster speed with the spirit of perseverance, and make greater contribution to the semiconductor industry of the motherland.
Employees of various departments brought various forms of dizzying programs: singing, dancing and other performances. The staff's emotional interpretation, let the cheers have been rippling in the venue. In the end, with the chorus of "Just like You", the fifth anniversary celebration of H-Chip came to a successful end.